It can be a challenge to find good trail running shoes with ankle support. In this article, I will provide some of the best options out there with a clear explanation.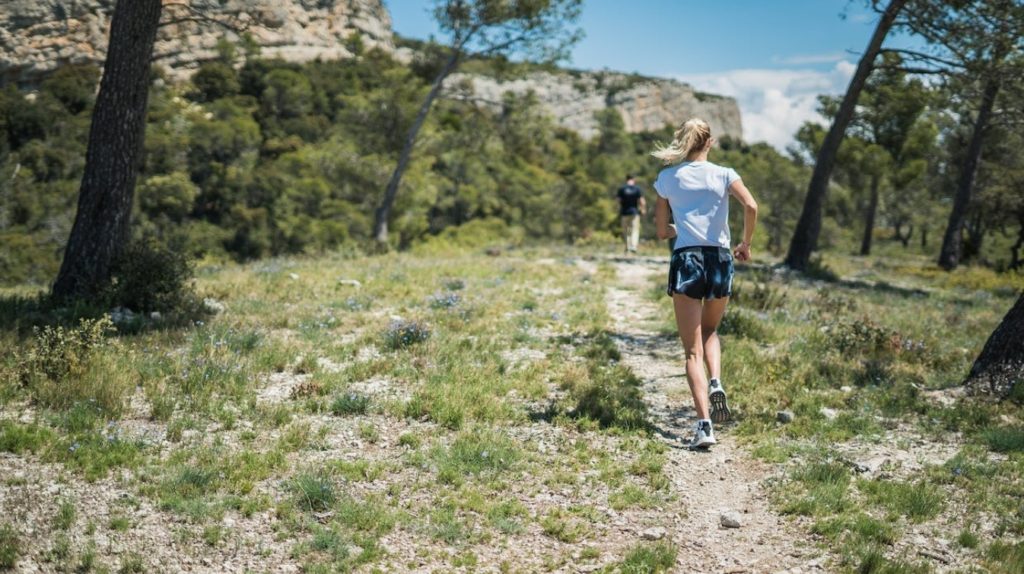 Navigating the world of trail running shoes can be a challenging endeavor, particularly when it comes to finding the perfect balance between comfort, protection, and ankle support. In this comprehensive guide, we delve into the realm of trail running footwear, unveiling top-tier options that prioritize both form and function. From the more budget-friendly option to the higher end premium trail running shoes, we will cover it all. Also, keep reading until the end, as ankle braces might also be really helpful in your situation.
List of the best trail running shoes for ankle support
ASICS Gel-Venture 6
One of my favorite options for trail running are the ASICS Gel-Venture 6. It's a protective and comfortable shoe that offers plenty of ankle support at a very reasonable price. There is a very good reason why these shoes made it on our list of Best cheap trail running shoes.
People have not only been using these shoes for running, but also for hiking and even cycling. Considering that you are looking for a budget shoe, it might be handy that you don't have to buy separate shoes for all these activities. That said, I do feel like it's a true trail running shoe, not just a general outdoor shoe that you can also use for trail running.
They are slightly heavier than the alternatives and the traction is not as good. However, these shoes still score very good overall – and for a very affordable price tag.
One of the biggest benefits of this shoe (except for being pretty good overall for a reasonable price) is definitely the ankle support. In fact, it's one of the few trail runners that provide very good ankle support.
As usual, a heavier boot will offer more protection and support, but there is the obvious downside of having a heavier shoe. If you are a competitive athlete, this might not be the right option for you. However, for most trail runners, these shoes will do exactly what you want them to do.
Note that the Gel-Venture is a series, there are already newer versions on the market. Those newer versions are pretty similar and also very solid. Before buying, I would recommend to check out other versions of the Gel-venture series, maybe you can spot a good promotion.
These shoes are available for both men and women:
Men: ASICS Men's Gel-Venture 6
Women:  ASICS Women's Gel-Venture 6
Salomon speedcross 6
The salomon speedcross 6 is a very solid trail running shoe with amazing traction.
The speedcross 6 also made a huge improvement when it comes to ankle support in comparison to the speedcross 5.
Note that this shoe doesn't provide a lot of stability. However, for most runners this isn't necessary.
It performs pretty good when it comes to foot protection and sensitivity, but it really shines when it comes to traction and comfort.
For a shoe with decent ankle support they also aren't that heavy either.
All in all, I can easily recommend this shoe for the more serious trail runners who are looking for a bit more ankle support than the average trail shoe would provide.
The shoe isn't perfect though, it's not very budget-friendly and they do tend to be worn out faster than most alternatives. Having superb traction often makes the outer sole to be less durable, it's a common tradeoff.
These shoes can be found online for both men and women, the best price can usually be found here:
Men: Speedcross 6 Men
Women:  Speedcross 6 Women
Lone Peak All-Weather Mid
Altra has been a really popular and important brand for trail runners for a long time now.
However, they have not always been praised for ankle support. That said, the Lone Peak all-weather mid is one of the shoes that actually provides a really good amount of ankle support.
The shoe is also known to be very good for hiking. It's recommended for both trail runners and fast/long distance hikers.
Most people don't think mid top shoes are ideal for running, but it does have the benefit of having more potential ankle support.
If you like Altra, but you are looking for something that offers a good amount of ankle support, the Lone peal All-weather mid might be the right fit for you.
It's a lightweight hiking shoe, but a bit on the heavier side for a trail runner. It also has to be said that it's a waterproof shoe (which always impacts the weight).
It has a wide toe box and a zero drop shape (typical for Altra).
The shoe provides excellent traction on soft and muddy trails. The shoe can deal with a certain level of technical trail conditions, but it doesn't excel on very technical/rocky terrain.
This shoe can be purchased online for both men and women, the best price can usually be found here:
Men: Altra Men's Lone Peak All-Weather Mid
Women: Altra Women's Lone Peak All-Weather Mid
Ankle braces
If we are going to talk about the best trail running shoes for ankle support, we also have to talk about ankle braces.
Ankle braces provide the same benefit, often it even performs better, than a shoe with ankle support. However, you don't need to buy a completely new set of shoes.
Especially if you are recovering from an injury and the importance of ankle support is mainly temporarily, this approach might make more sense.
If you are interested in going with an ankle brace, you can either go with a compression brace, which will have less impact, but it will also be more convenient. This almost feels like a thick, tight sock. Our recommendation here would be the Zensah Compression Ankle Brace.
If you prefer a brace that has a bit more impact, the Z Athletics ankle brace might be a better fit, it does what it supposed to do and it's highly adjustable making it easier to find the right fit.
Conclusion: the best trail running shoes for ankle support
In conclusion, finding the right trail running shoes with optimal ankle support doesn't have to be a daunting task. In this article, we've explored some of the best options available to ensure a comfortable and secure experience on the trails.
The ASICS Gel-Venture 6 stands out as an affordable choice that doesn't compromise on quality. Its exceptional ankle support, combined with versatility for various outdoor activities, makes it a budget-friendly investment that delivers beyond expectations. While slightly heavier and with moderate traction, the Gel-Venture 6 remains an excellent choice for those seeking dependable support without breaking the bank.
For trail runners seeking exceptional traction and improved ankle support, the Salomon Speedcross 6 shines brightly. This shoe has evolved from its predecessor, offering enhanced ankle support without compromising its lightweight build. With its impressive grip and comfort, the Speedcross 6 caters to serious trail runners who demand a bit more support on rugged terrains.
Altra enters the scene with the Lone Peak All-Weather Mid, proving that mid-top shoes can offer significant ankle support without sacrificing performance. Ideal for both trail runners and long-distance hikers, this shoe strikes a balance between support and weight. Its waterproof design, wide toe box, and zero drop shape cater to comfort and stability while tackling various trail conditions.
And for those seeking an alternative approach, ankle braces emerge as a viable solution. Ankle braces like the Zensah Compression Ankle Brace and Z Athletics Ankle Brace provide targeted support, making them a practical choice, especially for injury recovery periods.
In your quest for the best trail running shoes with ankle support, remember that the perfect fit depends on your individual preferences and needs. Whether you opt for ASICS, Salomon, Altra, or ankle braces, prioritize comfort, stability, and protection to elevate your trail running experience to new heights. With these options in mind, you're well-equipped to conquer the trails with confidence and support.