In the world of running shoes, two prominent brands stand out for their innovative design and emphasis on foot-shaped footwear: Altra and Topo Athletic. Both companies have gained a loyal following among runners who prioritize natural movement and comfort. In this comprehensive comparison, we will explore the features, technologies, and benefits of each brand's foot-shaped shoes to help you make an informed decision on which one suits you best.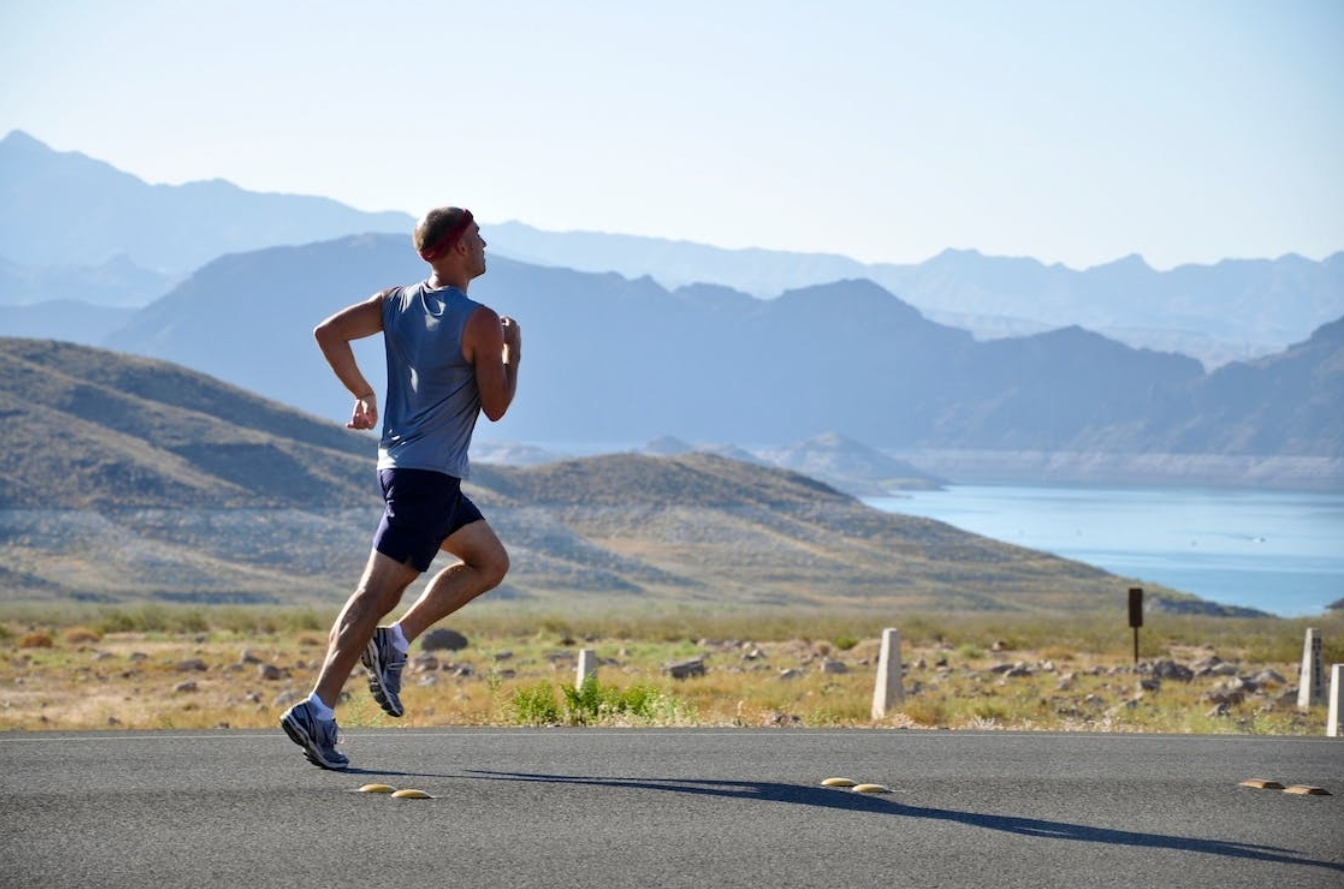 Whether you are a trail runner, ultra runner or just a beginner who likes to jog once in a while, choosing the right pair of running shoes is a critical decision. Two prominent contenders in the market are Altra and Topo Athletic. Both brands have garnered significant attention among runners, leaving athletes wondering which one is the better choice. In this comprehensive comparison, we will dive deep into the features, technologies, and performance aspects of Altra and Topo Athletic shoes to help you make an informed decision and ensure you reach peak performance.
In our performance review we make generalized statements. Every product is different so for example, it's not because a brand generally makes durable shoes that every single shoe will be incredibly durable. Comparing brands is a good starting point, but I would always recommend comparing actual shoes as well.
1. The Philosophy Behind Altra and Topo Athletic
Altra: Embracing the Zero Drop
Altra shoes are renowned for their innovative "zero drop" design, which means that the heel and forefoot have the same distance from the ground. This unique approach encourages a more natural footstrike and promotes better alignment, reducing the risk of injuries caused by excessive heel striking. The brand's dedication to foot-shaped toe boxes further enhances comfort and stability, allowing your toes to splay naturally during each stride.
Topo Athletic: Striving for Anatomical Excellence
Topo Athletic takes a different approach by combining a low-drop platform with an anatomically shaped toe box. This design aims to provide the benefits of a natural footstrike while maintaining a more traditional fit around the midfoot and heel. The shoes offer a perfect balance between natural movement and stability, making them an appealing choice for runners seeking both performance and comfort.
2. Cushioning and Responsiveness
Altra: The Plush Comfort
Altra shoes are celebrated for their plush cushioning, which is ideal for absorbing impact during long-distance runs. The brand's unique EGO midsole foam strikes an exceptional balance between softness and responsiveness, providing ample cushioning without compromising on energy return. This characteristic is particularly advantageous during longer runs, where endurance and comfort are paramount.
Topo Athletic: The Responsive Support
Topo Athletic shoes feature proprietary midsole technologies, such as the ZipFoam and Vibram rubber outsoles. This combination delivers a more responsive and supportive feel underfoot, ensuring a smooth and lively running experience. While the cushioning may be slightly firmer than Altra's, it provides a stable and agile ride, making it an excellent choice for runners seeking a balance of responsiveness and support.
3. Traction and Durability
Altra: Tackling the Trails
Altra shoes are equipped with durable rubber outsoles, featuring multi-directional lugs that provide exceptional traction on various terrains. Whether you're navigating muddy trails or rocky paths, Altra shoes will keep you firmly grounded, minimizing the risk of slips and falls. Additionally, the brand's emphasis on durability ensures that your shoes will withstand the rigors of even the longest road or trail runs.
Topo Athletic: Versatility and Longevity
Topo Athletic shoes boast Vibram rubber outsoles, known for their unparalleled durability and grip. The unique lug pattern offers versatility, making these shoes suitable for both trail and road running. If you're an ultramarathon runner who often transitions between different surfaces, Topo Athletic shoes can be your reliable companions, providing excellent traction and longevity.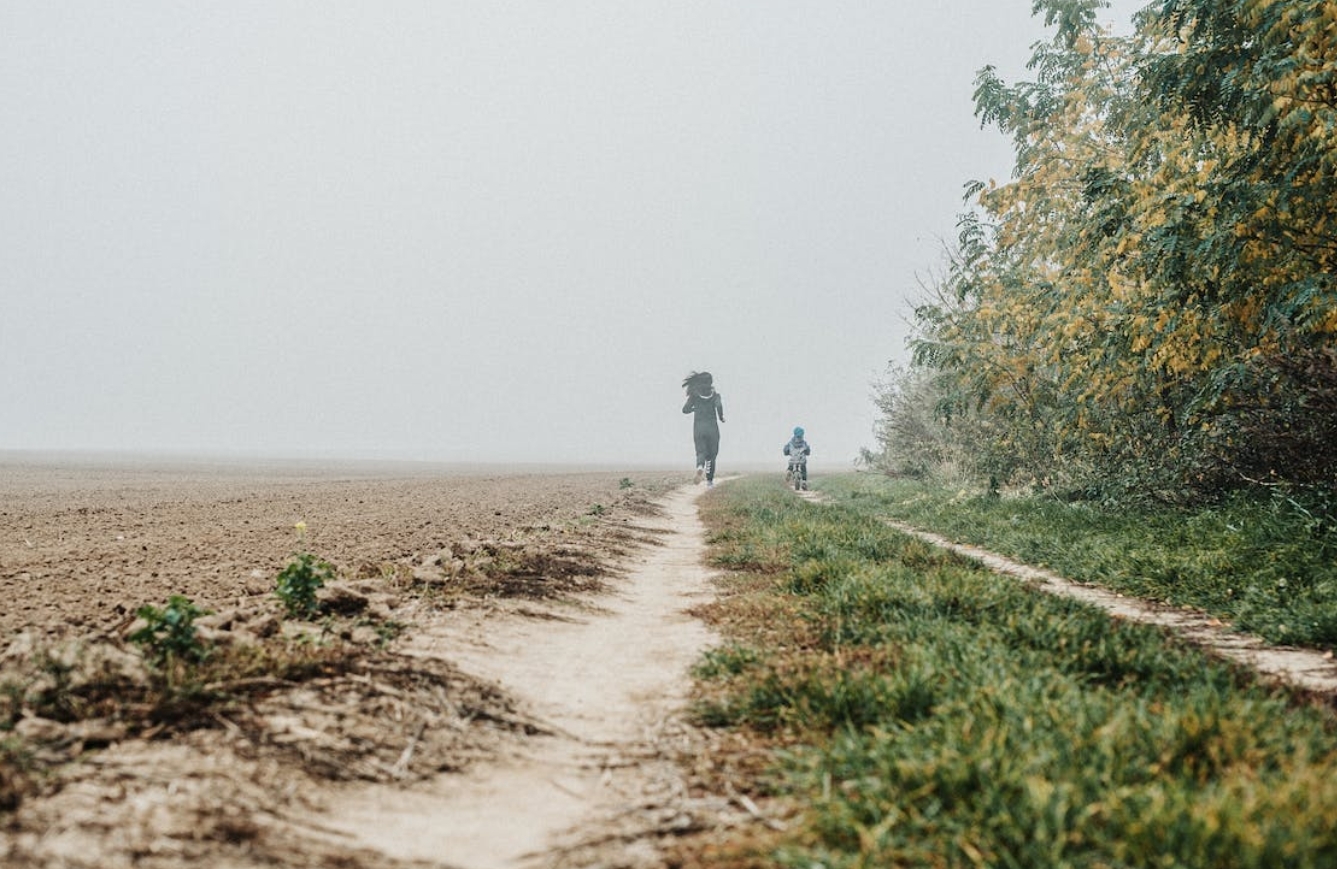 4. Upper Construction and Breathability
Altra: The Airy Sensation
Altra shoes typically feature lightweight and breathable uppers, promoting adequate airflow during long-distance runs. The engineered mesh materials and strategically placed ventilation ensure that your feet stay cool and dry, reducing the chances of discomfort or blisters caused by excessive moisture. This breathability is especially advantageous during intense races, where every small advantage counts.
Topo Athletic: A Balance of Support and Ventilation
Topo Athletic shoes strike a balance between support and breathability with their uppers. The combination of synthetic overlays and mesh panels provides structure and support where needed while still allowing air circulation. The shoes' upper construction effectively secures your feet in place and prevents unnecessary slippage, ensuring a comfortable and stable ride throughout your running journey.
5. Fit and Sizing Options
Altra: The Roomy Toe Box
Altra is well-known for its generous toe box, allowing your toes to spread naturally and reducing the risk of blisters and hotspots. The brand offers a wide range of sizing options, ensuring that athletes with various foot shapes can find the perfect fit. The roomy toe box is particularly beneficial during runs, where foot swelling is common due to extended periods of running.
Topo Athletic: A Secure Fit
Topo Athletic shoes generally offer a more traditional fit around the midfoot and heel, providing a secure and stable sensation. While the toe box is not as spacious as Altra's, the shoes still accommodate natural toe splay. With a diverse selection of sizes, runners can find their ideal fit, allowing for a confident and controlled stride throughout their running endeavors.
The Verdict: Choosing Your Perfect Fit
The choice between Altra and Topo Athletic ultimately boils down to your personal running style, preferences, and specific needs.
One thing that is certain, both brands create excellent shoes and there are a lot of similarities between the brands.
If you are reading this article and are trying to figure out if you should go with Altra of Topo Athletic, chances are very high that you would be very pleased with both brands.
Instead of deciding which brand to go with, I would rather advise to start comparing the actual shoes.
Comparing brands is always a bit tricky because brands make so many different products.
Generally, when runners prefer one brand over the other one, it has to do with the way shoes fit. However, once again, this is not only brand dependent, but also product dependent .
If we have to make a more decisive verdict we would conclude the following.
Altra has a slightly better overall rating in terms of durability and overall running experience. Topo on the other hand, also has really good shoes, and they tend to be a good 20% cheaper when comparing comparable shoes of both brands.
Altra vs Topo Athletic: comparing shoes
I mentioned that it would be better to compare products instead of brands, so let's compare some of our top recommendations.
Ofcourse, these are our best picks, but your personal best picks might be different depending on your preference and needs.
The best Altra trail running shoe: Altra Lone peak
The Altra Lone Peak 6 is a trail running shoe that is designed for runners who love to tackle technical trails and push their limits.
The downside of the wide toe box is that these shoes are less suitable for trail runners with narrow feet.
It's a solid all round option and a great entry into the world of minimalist trail runners.
One of the standout features of the Altra Lone Peak 6 is its cushioned midsole, which is made of Altra's responsive EGO foam. This foam provides a comfortable and responsive ride, while still offering enough support and protection for the foot. The shoe also has a flexible, responsive outsole that is made of durable MaxTrac rubber, which provides excellent traction and durability on the trails.
The Altra Lone Peak 6 also has a number of other features that make it a great choice for trail runners. These include a removable stone guard that helps to protect the foot from rocks and debris, a reflective heel tab for improved visibility in low light conditions, and a quick-drying upper that is made of a breathable mesh material.
Overall, the Altra Lone Peak 6 is a reliable and high-performing trail running shoe that is suitable for runners of all levels. Its comfortable and responsive ride, combined with its durable outsole and protective features, make it a great choice for tackling even the toughest trails.
As a bonus, these shoes also look pretty good, in my opinion.
The lowest price can usually be found here: Altra Lone Peak 6
The best Altra road running shoe: Altra Escalante
The Altra Escalante 3 is a zero drop, neutral daily trainer designed with an anatomical toe box and a soft knit upper. It offers a natural running experience with sufficient stack height to protect the foot without compromising ground feel. The shoe provides ample room for toe splay, and the improved upper design reduces any previous feelings of looseness. For those who prefer a zero drop platform and need generous forefoot width, the Escalante 3 proves to be an excellent daily trainer option.
The shoe fits true to size, with the women's version in size 9.5 providing ample room in the toe box without allowing excessive side-to-side movement. The knit upper, although on the thicker side, offers good breathability, even during warm runs. The partially gusseted tongue adds to the comfortable fit, and the lacing system ensures a secure lockdown without causing irritation.
In terms of performance, the Escalante 3 excels in providing a natural and lightly cushioned ride. The Altra EGO midsole, now firmer than in previous versions, strikes a balance between responsiveness and protection. While not recommended for intervals due to its weight, it could serve well as a marathon pace shoe. The shoe's outsole with extensive rubber coverage ensures excellent traction, even on wet surfaces, and promises above-average durability.
These shoes are available for both men and women:
Men: Altra escalante
Women: Altra escalante
The best Topo Athletic trail running shoe: Topo runventure 4
The Topo Athletic Runventure 4 is a zero drop, agile trail running shoe with a 20mm stack height. The shoe provides a natural running experience while offering a bit of support and cushioning underfoot. The fit is similar to other Topo shoes, with a snug midfoot and heel and a slightly roomier toe box. The mesh upper is comfortable, featuring rope-type overlays for midfoot security and a plush ankle and Achilles collar. However, the laces/eyelets can produce an unpleasant sound when tightened.
The midsole is made of standard EVA foam, providing a comfortable cushioning that dampens the ground's harshness while maintaining good flexibility and ground feel. However, the midsole's 20mm stack height doesn't offer significant protection from sharp rocks and terrain contours, which may require careful foot placement during runs.
The outsole features Vibram XS Trek rubber with a standard lug pattern, offering good traction on various surfaces. The shoe feels well-balanced and agile due to its zero-drop platform and full rubber coverage.
Overall, the Runventure 4 is a solid trail running shoe for runs up to 10-15 miles, providing a natural ride and ground feel with some protection. It complements the Topo Pursuit, offering more cushion, traction, and toe box space for longer outings. Although not highly protective, the Runventure 4 delivers a fun and versatile experience on the trails. Additionally, the shoe's purple color is visually appealing and suitable for casual use.
These shoes are available for both men and women:
Men: Topo runventure 4
Women: Topo runventure 4
The best Topo Athletic road running shoe: Topo ST-4

The Topo ST-4 is a versatile minimalist crossover shoe designed for various activities. Unlike typical trail-focused Topo shoes, the ST-4 offers a lightweight and minimalistic design suitable for road running. With a 0mm drop and a low stack height of 16mm, the shoe promotes natural foot mechanics while running. The upper provides a secure fit with a wide toe box and a slightly snug midfoot.
The shoe's performance is nimble and smooth, akin to classic road racing flats, making it suitable for daily training and even 5k races. The ST-4's foam is firm, but it provides enough protection for daily miles without sacrificing the barefoot-like feel. As a minimalist shoe, it excels in ground feel and proprioception but may feel slappy during top speed efforts. The shoe's stability is decent for a minimalist shoe, offering good feedback from the ground.
As a physical therapist, the reviewer appreciates the shoe's cross-over design, suitable for running and lifting. They praise the comfortable and durable upper, but recommend narrowing the heel slightly for better lockdown. The ST-4 is recommended for those looking for a lightweight, minimal shoe that promotes natural foot mechanics and ground feel. Transitioning to a 0mm drop shoe requires caution and preparation.
Overall, the Topo ST-4 is a solid, do-it-all shoe with a comfortable fit, great performance, and decent stability. It may not be the best in any specific category, but it is a versatile option for those seeking a minimalist, natural running experience. The shoe earned positive reviews from both reviewers, making it a compelling choice for those interested in a minimalist and barefoot-like feeling shoe for various activities.
The best price can usually be found here:
Men: Topo ST-4
Women:  Topo St-4
Conclusion
Both Altra and Topo Athletic offer exceptional foot-shaped shoes that cater to runners seeking a more natural and comfortable running experience. The zero-drop technology and spacious toe box of Altra make it an excellent choice for those looking to fully embrace a more natural stride. On the other hand, Topo Athletic provides an anatomically-shaped design with a zero or low-drop platform, making it ideal for runners who desire a more gradual transition to natural running.
Remember, the best shoe for you depends on your individual preferences, running style, and comfort. Choose wisely, and may your running journey be filled with joy, performance, and injury-free miles!